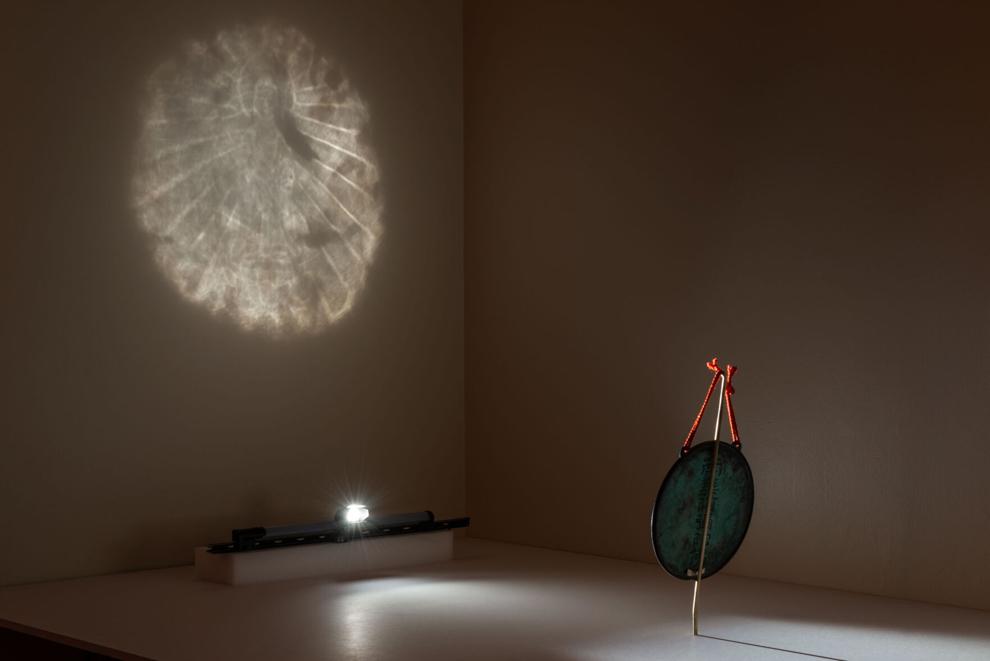 (CNN) — Amid the thousands of treasures in the Cincinnati Art Museum's East Asian art collection, a small bronze mirror dating back to the 15th or 16th century always seemed rather unremarkable.
Last exhibited in 2017, it had spent much of the preceding decades in storage, where it sat on a backroom shelf alongside other objects excluded from public display.
But the artifact had a secret hiding in plain sight.
While researching so-called "magic mirrors" — rare ancient mirrors that, in certain light, reveal images or patterns hidden on their reflective surfaces — the museum's curator of East Asian art, Hou-mei Sung, saw something resembling the examples from Edo-period Japan.
The item in storage in Cincinnati, Ohio, was smaller than the ones held in museums in Tokyo, Shanghai and New York City. It also featured a more complex style of Chinese script. Yet, Sung recalled there was something "very similar" about it.
So, last spring, she visited the museum's storage rooms accompanied by a conservation expert.
"I asked her to shine a strong, focused light on the mirror," Sung said on a video call from Cincinnati. "So, she used her cell phone (flashlight) and it worked."
On the wall before them was the appearance of texture in the reflected light — not a distinct image, but enough to warrant further investigation. Following experiments using more powerful and focused lights, the mirror eventually revealed the image of a Buddha, rays of light emanating from his seated form. The inscription on the mirror's back spells out who was depicted: Amitabha, an important figure in various schools of East Asian Buddhism.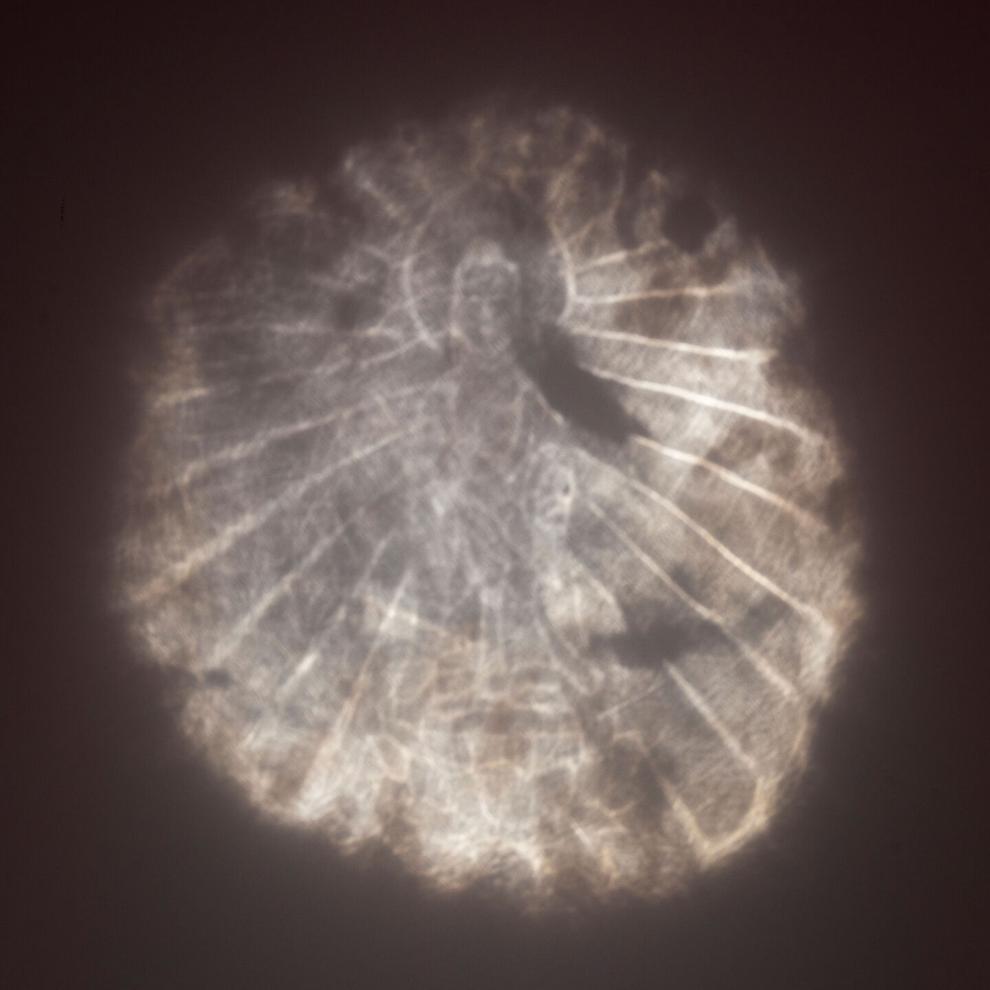 The discovery makes the museum one of only a handful of institutions in the world to own a magic mirror, according to Sung. The curator is only aware of three others in possession of rare Buddhist-themed ones, including the Metropolitan Museum of Art in New York.
"We were so excited," Sung said.